Lučišća crag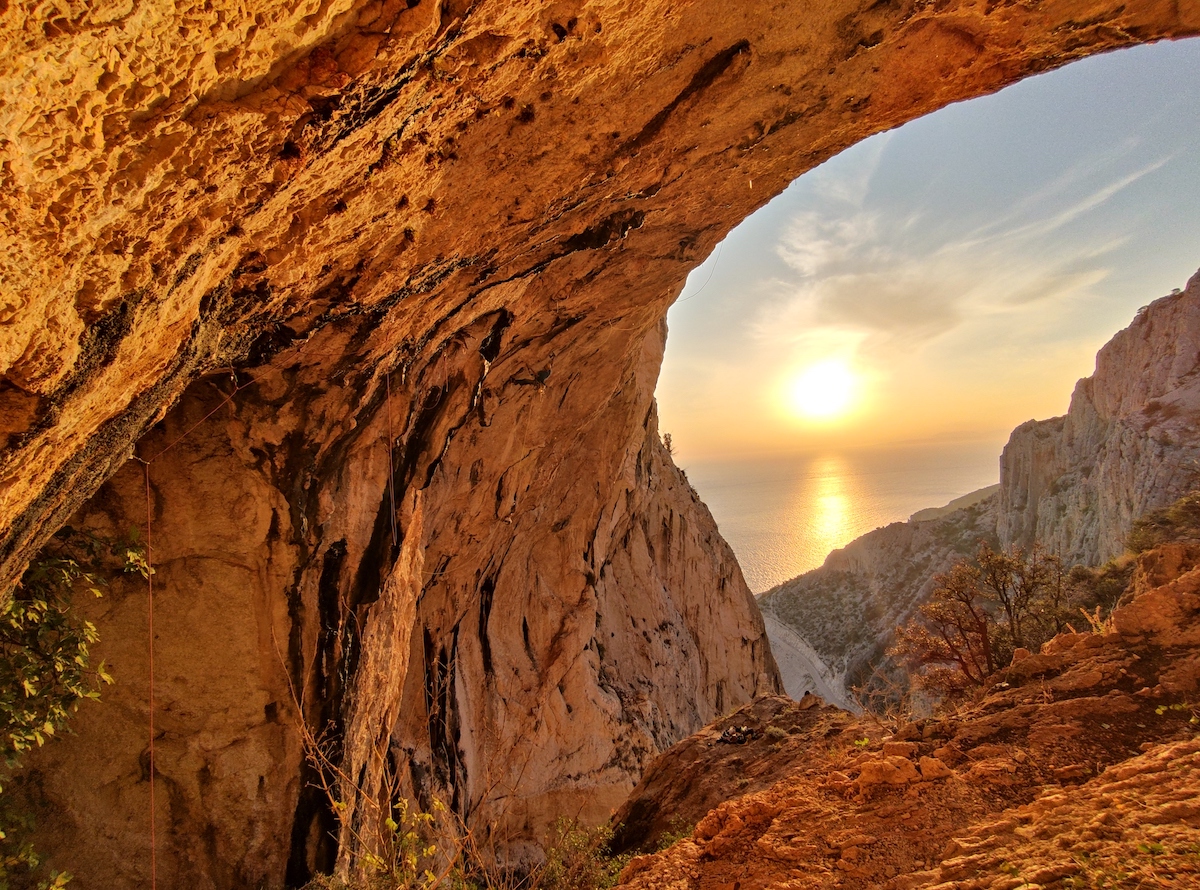 Lučišća is a recently developed crag which is overlooking the road above the Lučišća bay. The crag can be climbed all through the year. In summer it is in the shade until 15:30h and again later in the day. Rock is facing west-north-west. The belayers and children will be protected from the sun by the canyon.
Bolting
Please do not place bolts without consulting with us using the contact info here. We are trying to make sure that the equipment used is adequate for marine environments and that the crags are being developed in accordance with the local standards.
Basic info
Parking – Parking for up to 10 cars on the dirt road below
Approach – Walking 15-20min
Season – All through the yea
Climbing – Moderate, Hard and Elite
Children –  Approach a bit steep, but manageable.
Equipment – Sport climbing equipment, up to 80m rope, up to 20 quickdraws.
Route list – Click here
Getting there
If you are driving from the town of Hvar, just before the tunel you will see a dirt road that leads to Sv. Nedjelja. Follow this dirt road until you see the canyon to your left. If you are driving from Jelsa take the road towards Sv. Nedjelja trough the old Pitve tunnel. In the Sv. Nedjelja village, there is a dirt road that leads to Hvar. Follow that road until you see the canyon. 
Characteristics
As in all cases on Hvar, you may be passing over private property to reach the crag, so be respective to the owners and leave everything as you found it.