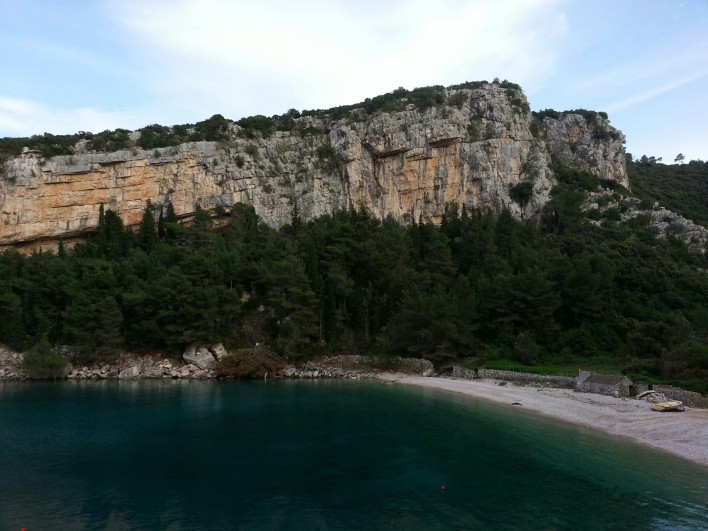 A completely new area has been developed on the island and it is a beautiful one. It is just 3km from Vela Stiniva, which makes the Zastražišće bay area the best place on the island for climbing. The area has been developed by Christian Grubler, Heinz Lechner, Michi Meisl, Boris Čujić and Roko Roić with equipment mostly from Heinz and Roko. Currently there are 25 routes in the bay, but enthusiasm is high and we can expect rapid development in Pokrivenik. Potential is HUGE.
Hvar Climbing would like to thank Christian Grubler, Heinz Lechner, Michi Meisl and Boris Čujić for their hard work and great routes that are now available on the island. Guys, you come in all shapes, sizes and age, but you all rock!
Check out our addition to the guide – click here for Pokrivenik!
A notice to all visitors: please wear helmets and be really careful, loose rock is falling from new routes. Do not get hurt and stay in other areas if you do not know how to behave on newly developed crags.